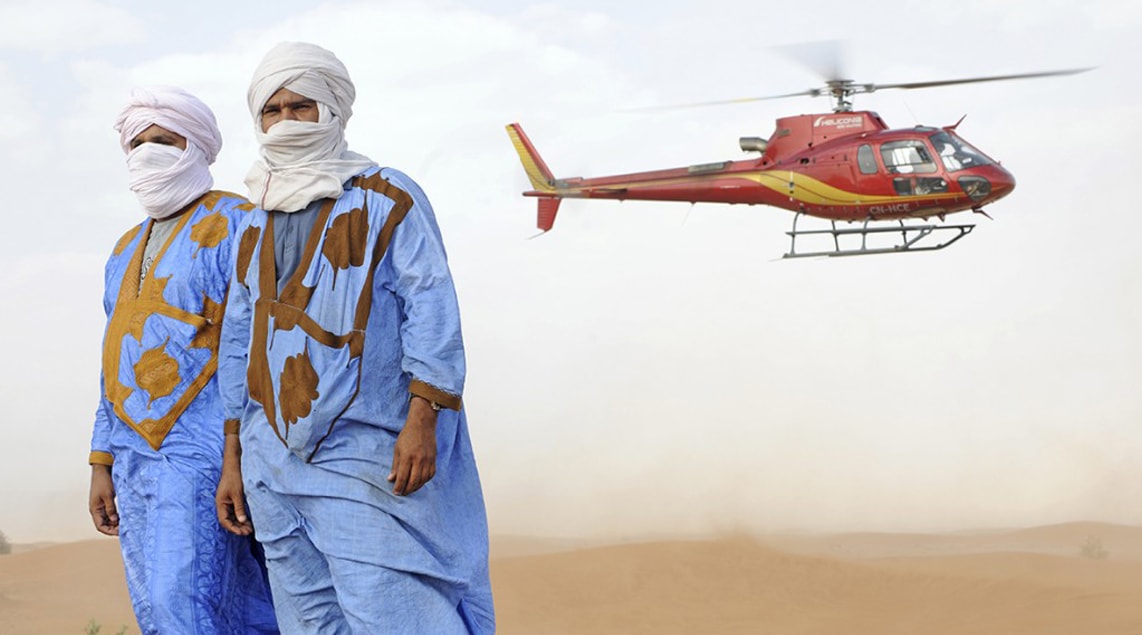 Fly over Morocco by helicopter
With Marrakech Private Resort, you are guaranteed to spend an unforgettable stay in one of our many luxury villas. If success is the rendezvous, it is also thanks to the many customizations that we offer, such as flying over Morocco by helicopter. Presentation of this program which is concocted on 2 days!
Morocco seen from the sky by helicopter
Marrakech Private Resort does not skimp on the means when it comes to make your stay in Marrakech unforgettable. In partnership with Héliconia, a French company based in Morocco, we offer you simply an exceptional moment that you can live as well with family or friends. You can discover Morocco from the sky through a helicopter ride. You will see the surroundings of Marrakech, its Palmeraie, the Atlas and its snow-capped peaks but also the Atlantic coast and the city of Essaouira.
A program developed over 2 days
The flight over Morocco by helicopter is not the entire program that is reserved for you! Indeed, you are given the opportunity, in the afternoon, to go bivouac and then relax in a luxury camp, with the starry vault in the dunes of the Moroccan desert. The next day, you will have memories in your head when you have to go back to Marrakech and continue your stay in your villa!
What are the steps to take to fly over Morocco by helicopter?
To fly over Morocco by helicopter, it's very simple, just contact the Marrakech Private Resort team to tell us your desire to participate in this simply unforgettable program. Therefore, we will make every effort to ensure the smooth running of your program, as we are always used to do.
How to contact us ?
The luxury villas of Marrakech Private Resort and our personalized services are of interest to you? Would you like to contact us for further information? Do not hesitate to do it ! Our customer service will be pleased to answer you as clearly and concisely as possible. For this you can contact us by email or by phone +33 (0) 1 80 963 221 or + 212 (0) 6 41 56 10 75. Our customer service will be a great pleasure to answer you!