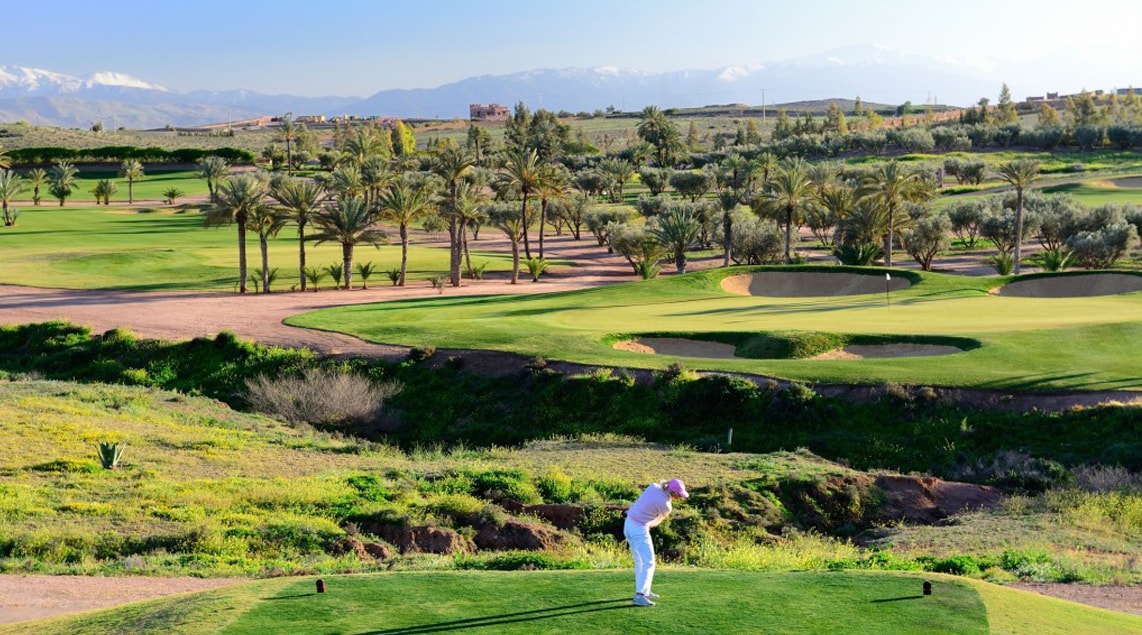 DISCOVER THE GOLFS OF MARRAKECH
The city of Marrakech is the ideal place to relax while playing golf. Between beautiful landscapes and simply ideal infrastructures, Marrakech Private Resort organizes your personalized golfing holiday. Presentation !
A golf stay in Marrakech
Whether you are with friends, with your family or even with clients, Marrakech Private Resort makes every effort to make your golf stay in Marrakech a frank success. All our services are fully customized according to your desires and needs. We reserve your green fees, caddies and courses to facilitate your practice of golf in Marrakech. We guarantee complete logistics for total success!
Infrastructures just perfect for playing golf
Know that by using the services of Marrakech Private Resort, no less than 14 golf courses are available in the city of Marrakech and its surroundings. Depending on the location and surrounding landscapes, you just have to choose the one that suits you best and those who accompany you!
How to do ?
The process is extremely simple: you simply need to call on our services, explain your needs and we take care of the rest. You can contact us by phone at +33 (0) 1 80 963 221 or at + 212 (0) 6 41 56 10 75. It is with great pleasure that we will answer you to satisfy your different requests!