Rent a villa in Marrakech, what services are offered?
Would you like to stay in Marrakech? You have chosen your dates and you just have to book the villa of your dreams.
Before booking, determine what your expectations are. To choose your villa, several criteria are available to you: the number of rooms, the style of villa, the swimming pool and all the services proposed next. To help you in your choice we have listed some valuable services usually offered in villa rentals in Marrakech.
Premium services in Villa
In private villa rentals, several options are available to you. You can benefit from the house staff for your meals in half-board or full board. Several menus are proposed to you and are adapted according to your tastes.
You also have staff throughout the stay for table service, and for housekeeping. We also offer gardeners to maintain the greenery and the pool. These premium services are generally not included in the rental price, so you will have to plan an additional cost depending on the formula you choose.
For a little more independence and in case you want to do your own shopping, you can use a stove. This formula gives you more freedom on the composition of your meals.
Well-being body care and coaching
Marrakech Private Resort offers body treatments or massages made according to traditional methods. Professionals move in your villa for a moment of relaxation and relaxation.
You benefit from an oriental spa at home with many a la carte services: massages, wraps, manicures and pedicures, body and facial treatments, rituals and waxing.
Golfing stay
Marrakech is a destination known as being a golfer's paradise. If you are a Golf lover do not hesitate to book your golf stay in Marrakech.. With friends or family enjoy sumptuous villas on the Royal Palm Golf, Samanah Country Club, Noria Golf and many more ….
To guarantee you a moment of pure pleasure, all the necessary equipment is at your disposal and you benefit from a total support at the logistical level.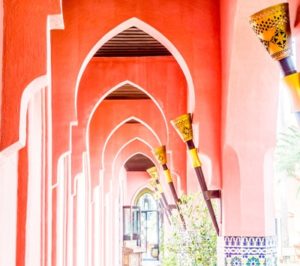 Visit of Marrakech and its surroundings
To visit Marrakech and its surroundings, you can call on a guide who will organize for you a half-day or a day of discovery of the most beautiful places of Marrakech..
Morocco hides many secrets that deserve to be discovered through diversified excursions and according to your desires.
Transfers and car rental
To reach the city center or the places you want to visit, you can use a transfer service.
You can also opt for a car rental service with or without a driver. Your car will be delivered to you wherever you want.
Premium Concierge Services
You benefit from a premium concierge service to free the spirit of the entire organization. Upon your arrival in Marrakech, you just have to relax and enjoy your stay. Available 24 hours a day, your concierge is there to fulfill all your requests by sharing your best addresses.