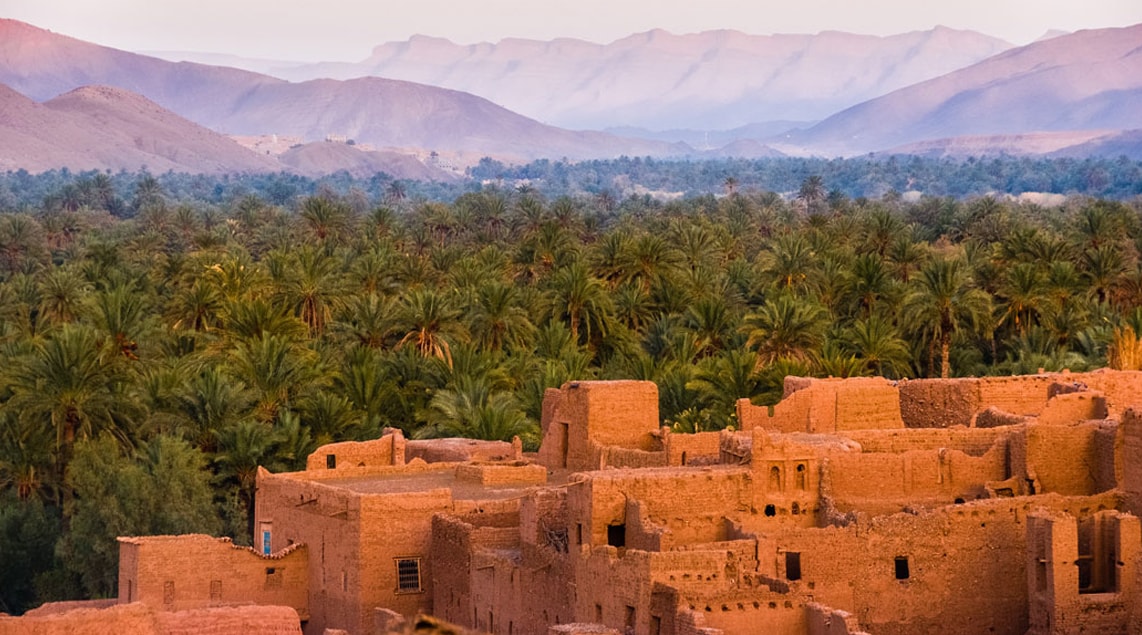 Some examples of tours in Marrakech
You want to discover the authentic Marrakech and enjoy a unique experience? Marrakech Private Resort offers to create your own private tours to benefit from a tailor-made service.
So do not wait any longer and discover the authentic character of the circuits in Marrakech!
The Draperies, Ivory and Gold circuit
Choose the old caravan road to immerse yourself in the history of Morocco: experience the merchants who traveled to bring draperies, ivory and gold to the sultan. This crossing of the Sahara will allow you to discover the history of the dynasties of Morocco, as well as breathtaking landscapes.
This circuit begins with imperial cities : discover Rabat, Meknes, without forgetting the site of Volubilia, a real treasure dating from Roman times in Morocco. You will then discover Fez: it is the largest intact medieval city in the world, this visit is worth the detour. Valleys and palm groves are also to be discovered in the mythical Sahara Desert.
As it is a custom circuit, you can compose it as you like. For example, mountain lovers will be able to explore the high passes in the Atlas Mountains. Why not also have tea in an oasis and meet locals to make a unique journey?
Choose the circuit of the Guardians of the Heritage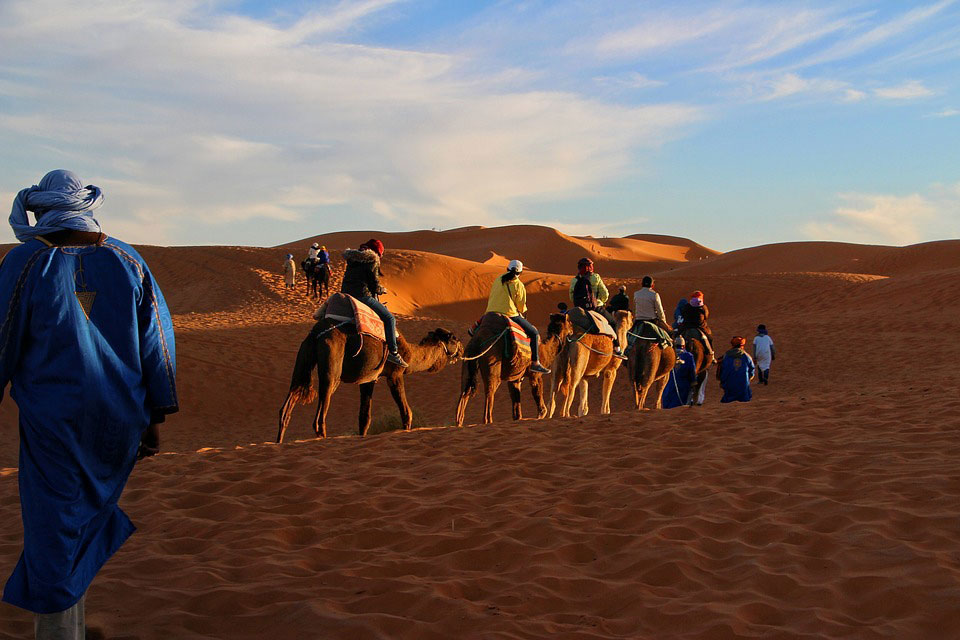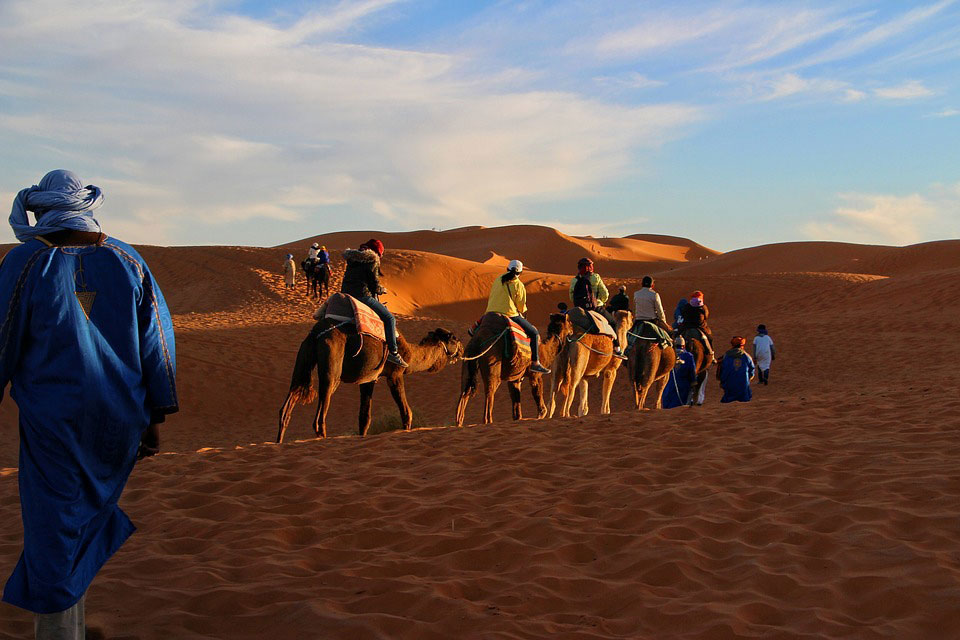 Discover mythical places during your personalized tour : Ouarzazate, Skoura or Ait Benhaddou promise you unique treasures. Discover the Moroccan culture by visiting authentic granaries but also troglodyte caves full of charm.
During this tour, you choose all the stages among the proposals of your guide. Are you curious to see Berber villages or do you prefer to spend time in the ruined palace of a Pasha? Make your choices and organize your trip according to your desires.
Discover Oasis and Palm Groves
Who has not dreamed of walking the dunes of the Sahara for a magical evening? Kasbah Ait Benhaddou, which is a UNESCO World Heritage Site, will be part of the tour. In the mythical Draa Valley, discover the many palm groves and oases. The landscapes are breathtaking and will remain unforgettable memories.
Also choose to visit Moroccan centennial libraries and decipher priceless Korans. Admire the emerald colored pottery of Tamegroute and leave on camels for an epic unparalleled.
What are the options available when booking tours in Marrakech ?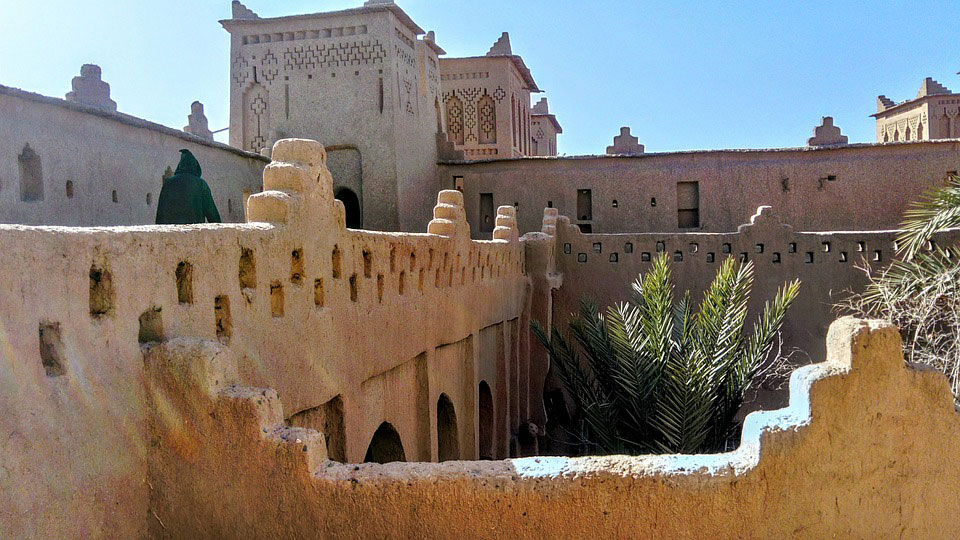 Share your wishes directly with your guide so that your stay is fully built to meet your expectations. Do you want to meet locals and share moments of their daily life? It is quite possible and it is enough to mention it to your guide for example to learn how to bake bread in traditional kilns.
Are you going to Morocco for your honeymoon and you want to share a special and unique moment? Choose the option of a private flight to have a breathtaking view of the Atlas Mountains and a dinner alone to sleep under the starry sky.
Discover all the available options for your tours in Marrakech.