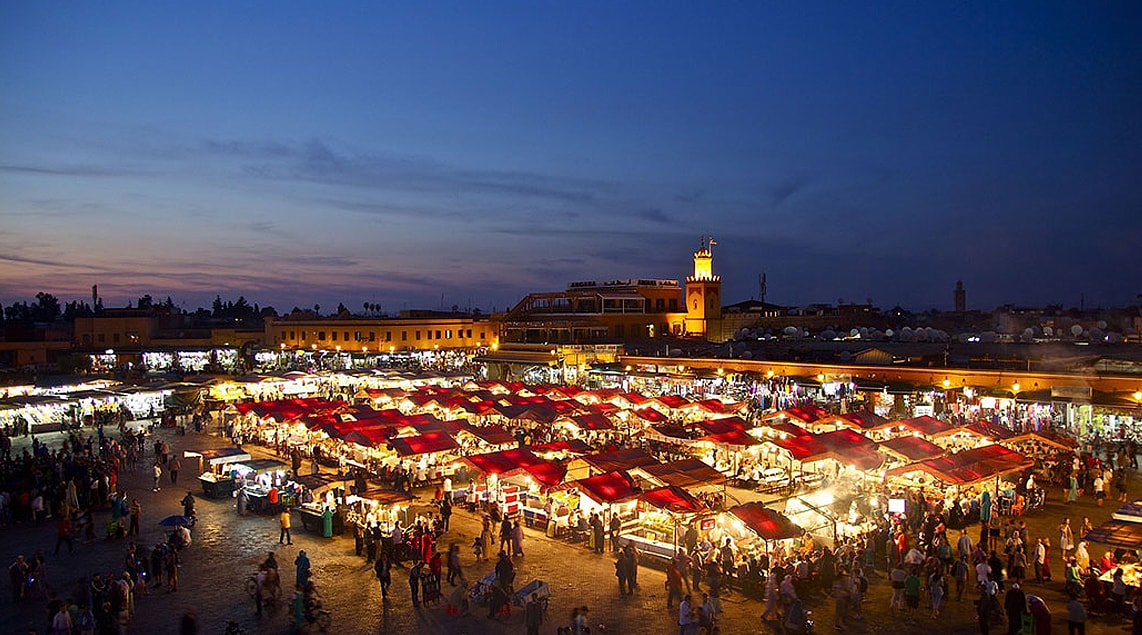 All you need to visit in Marrakech
But what to visit in Marrakech? This is the question that all vacationers ask themselves before departure. Prepare your stay in Morocco and discover the unmissable places of the city of Marrakech. We propose you our favorite places in the city: make your choice between these mythical places before your trip to Morocco!
Neighborhoods in the city of Marrakech
The city of Marrakech has several neighborhoods : the district of Gueliz, the new city, the old Medina or the Palmeraie, which is just outside the city.
Discover the Medina: the old district of Marrakech
It is surrounded by 18 kilometers of ramparts and is the part of the city to visit for connoisseurs. The famous Jemaa El Fna square is in the middle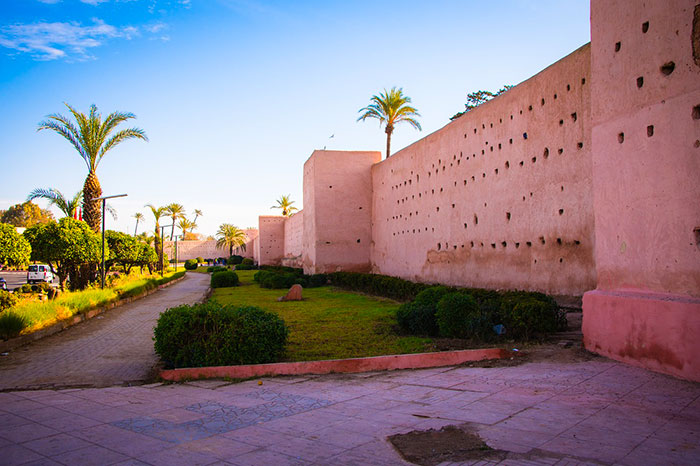 with on-site activities such as snake charmers and local dishes cooked on site. The Baldi Palace is also located in this part of the city: it is one of the must-see places to visit during a stay in Marrakech.
Discover the Guéliz district
This is a modern part of the city that must be visited in Marrakech: there are modern stores but also major retailers. Holidaymakers who love to party will also find their happiness: this area has restaurants, nightclubs and bars. The Royal Theater is also in this part of the city, so why not go see a typical show?
Discover the district of Hivernage
Also called the "New City", the district of Hivernage is considered the luxurious part of Marrakech. There are luxury shops, as well as richly decorated hotels, such as the Mamounia Palace.
The must-see places to visit in Marrakech
Located in the areas mentioned above, the must-see places to visit will help you to plan your trip to Marrakech.
Jemaa El Fna Square
This is an emblematic place of the Medina, essential to visit in Marrakech, it seems essential to go and discover the secrets of this unique place in the world. There are typical dishes in the evening and day, the place will offer its other atmosphere: maggot monkeys and snake charmers will be at the rendezvous. Stands are also present on site and it is the perfect place to bring back typical Moroccan objects.
Discover the Majorelle Garden
This botanical garden is famous all over the world for its blue walls. It belonged to the French couturier Yves Saint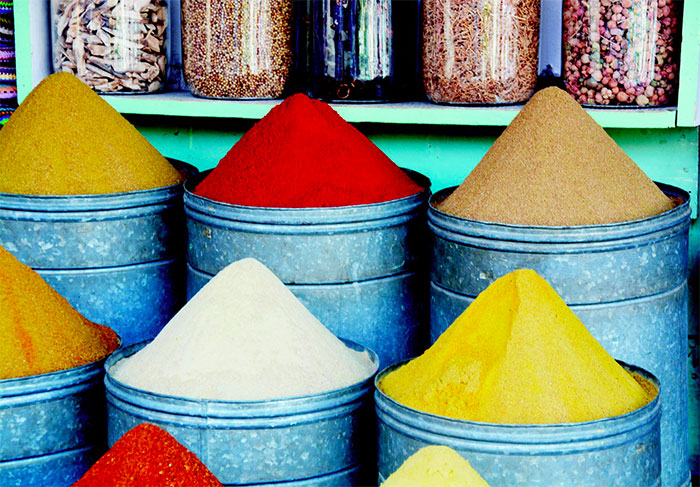 Laurent and the holiday makers can today visit it. True oasis of freshness in the middle of the city, this garden will bring you a certain serenity.
Walking in the souks of Marrakech
You can find everything and do not hesitate to haggle! Vendors expect you to bargain for your items: it's almost a tradition in the souks. It is the perfect place to go hunting for typical marochain souvenirs: spices, jewels, leather, fabrics, cakes, pottery, etc.